Over the last three years, fashion designer Janvi Ghatalia has been roaming the fashion scene in New York and we are not the only ones who are noticing. Janvi Ghatalia from Mumbai, India quickly grabbed the attention of the industries finest fashion labels. While currently, she sets out to leave her mark at a mass market company – Vince Camuto; Janvi has previously worked for well known brands like Naeem Khan, Hanley NYC, India Bridal Fashion Week to name a few.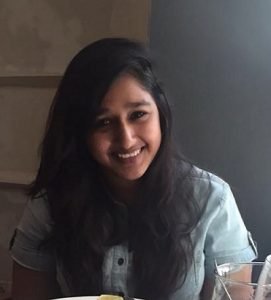 Janvi began her role at Naeem Khan in early 2015, and immediately dove into the designing and styling division. She says that's something that comes to her naturally. Her determination and enthusiasm lead her to handle significant projects at Naeem Khan. Janvi was lucky enough to design and develop an embroidery pattern for a dress that was not only featured in the Resort 2016 collection but First daughter Sasha Obama also later wore this dress. Ms. Ghatalia designed and worked on a substantial amount of outfits for the Resort 2016 collection that made it to the runway. She was also on the styling team for Vanessa Hudgen's outfit to the 2015 Tony Awards. This is a big achievement for an up and coming designer. But we are not surprised, Janvi, 21, throughout her career has shown great perseverance and love for her work.
To Janvi, fashion is more that just a job, it's a way of lifestyle. Her work speaks volumes for her.