24 December 2019 – Arcadia, CA – Ginseng, the root of a perennial East Asian plant, has become increasingly popular in the United States. Sold in pure form by Zenergy, Americans are now experiencing the exceptional health and nutritional benefits of this powerful energy source, which experts are finding a more effective and healthier option to market alternatives. Zenergy was able to grow ginseng in such a way without pesticides or using GMOs and were able to achieve a better ginseng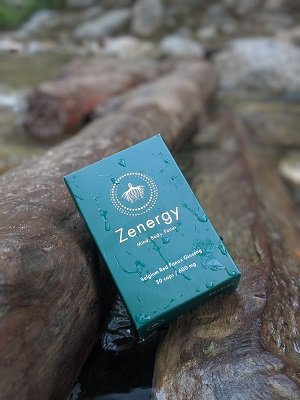 Ginseng, an all-natural plant byproduct, stimulates physical and mental activity in people who feel weak and tired, and is healthier and more effective than caffeine found in coffees, pop sodas, and energy drinks. By getting your day off to a healthier start, ginseng gives people the energy needed to go all day while improving the quality of their sleep at night. Additionally, by boosting thinking power, Ginseng improves brain processes and cognition, and even supports strong anti-inflammatory effects that boost your immune system.
Various studies have linked some components in ginseng, like polysaccharides and oligopeptides, with higher energy production in cells to help fight fatigue.
A traditional Chinese medicine, Ginseng is being made increasingly popular in the United States by Zenergy, which uses whole panax ginseng roots to offer consumers an all-natural way to boost energy throughout the day in as little as three hours after ingestion. With the same potency as 20-year-old wild ginseng, Zenergy provides a natural, healthy, and eco-friendly way of getting ginseng into consumers diets for a healthier and more effective alternative to coffee, sodas, and energy drinks.
To learn more, please visit Zenergy.com.

Media Contact
Company Name: Zenergy
Contact Person: Walter Chao
Email: [email protected]
Phone: 626-623-0428
Address: 9547 Ardendale Ave
City: Arcadia
State: CA
Country: United States
Website: www.Zenergy.co