On Tuesday of last week, the Republican National Convention featured Abby Jonhson, a former director of Planned Parenthood and current anti-abortion activist, who exposed the real motives of the billion-dollar abortion business. Johnson shared a powerful story that transformed her views on abortion as she recalled the moment which changed her life. During her time as a medical assistant for Planned Parenthood, Johnson was assisting a physician in an ultrasound-guided abortion. "Nothing prepared for what I saw on the screen. An unborn baby fighting back desperate to move away from the suction. The last thing I saw was a spine twirling around in the mother's womb before succumbing to the force of the suction, "Johnson remembered. "I'll never forget what the doctor said next," she paused, "beam me up, Scotty."
During her speech, Johnson continues to reveal life altering encounters. In one instance her supervisor, who assigned her to abortion quotas, announced that she (Johnson) was expected to sell double the abortions from the previous year. When Johnson opposed, she was told that abortion is, "how they (Planned Parenthood) made money." This is just one of many frightful testimonies of the organization, which is heavily funded and supported by Democrat-led government and a group of wealthy individuals.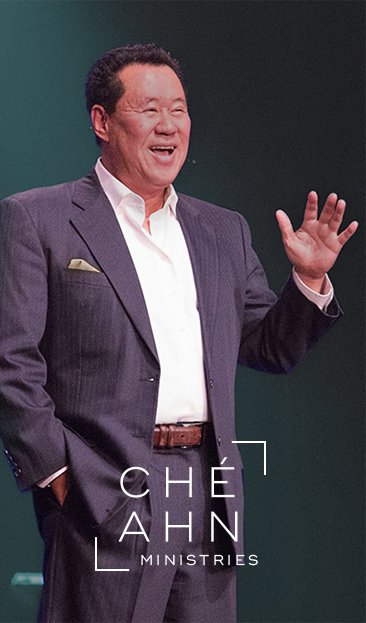 Pastor Ché Ahn of Harvest Rock Church of Pasadena, California, has long been an outspoken critic and one of the few remaining religious leaders, who continue to fight against abortion. Along with millions of American Christians, Pastor Ché believes that "abortion is one of the gravest evils in the world." He represents millions of citizens who share his vision. For years, Harvest Rock Church has offered support and healing for women who were spiritually wounded by abortion. Sponsoring ministries such as No Longer Bound, an abortion recovery program that provides a safe place for women and men who have been psychologically distressed due to abortion. "California is the number one abortion state. And we can't be passive," spoke Pastor Ché in a recent conference.
To understand how California became the largest abortion state, we must go back to January 22nd, 1973. It was a day of celebration for pro-abortion advocates as the landmark Supreme Court case Roe V. Wade was ruled. The nation's highest court decided that states can only regulate the abortion decision in the second trimester and can legally prohibit it once the fetus reaches the point of "viability," in the third trimester. The ruling effectively legalized abortion across the country sparking widespread outrage. While a significant portion of the criticism comes from a religious viewpoint, many presented a political argument that this is a federal government overreach.
The ruling normalized abortion practices to the point that the number of abortions steadily increases, as per the successful agendas of groups like Planned Parenthood, on a yearly basis. On May 20, 2019, the California State Senate passed Senate Bill 24, known as the College Student Right to Access Act, requiring public state universities to offer the abortion pill, Mifepristone, to female students at zero cost. The bill was sponsored by Democratic Senator Connie Leyva. The pill, once swallowed, prevents the fetus from receiving blood and nourishment which leads the baby to his or her death. This procedure can have high risk and adverse effects, including maternal death, if not administered properly.
Since Roe V. Wade, Planned Parenthood grew to become the leading force of the abortion industry. According to the Guttmacher Institute, in 2017, 862,000 abortions were performed in the United States, 332,757 (or 33.6%) of those were performed by Planned Parenthood, making it the single largest provider. It all started in the early 20th century, when a young nurse and birth control advocate, Margaret Sanger, founded Planned Parenthood under the pretense of helping young women and poor families in crisis. As time went on, Sanger's real motives became clear and brazenly controversial.
As a member of the American Eugenics Society, Sanger was a proponent of "improving the genetic composition of humans through controlled reproduction of different races and classes." She wrote in an article titled "Birth Control and Racial Betterment" in 1919 stating, "I personally believe in the sterilization of the feeble-minded, the insane and syphilitic." Based on her extensive writings, it is apparent that Sanger intended to use birth control as a tool to eliminate racial elements from societies that she deemed weaker or 'unfit' as she categorized in her studies. This became more evident as throughout the course of time, Planned Parenthood clinics have been strategically located in cities and neighborhoods inhabited by minorities. This disturbing reality still exists a hundred years later as the organization vows to relentlessly continue performing abortions.
Today, Harvest Rock Church has formed 1RACE4LIFE, an apostolic network of multi-cultural pro-life leaders dedicated to make abortion illegal. Ché Ahn vows to unite all religious leaders of every ethnicity and background and to mobilize the public urging them to vote pro-life. "We are bringing the different races together because I believe that the church has the solution for racial injustice. This is why we are calling the movement "1RACE." We are the human race. But it's also RACE4LIFE because every 20 seconds a baby is being aborted ," he announced. Pastor Ché believes that every member of the human race, from conception, has a God given right to life and that the best chance to reduce the number of abortions is to vote for pro-life politicians who will in turn defund Planned Parenthood and reduce its nationwide influence and lobbying efforts. Therefore, not only Christians, but all decent people who vote from a moral standpoint need to step up.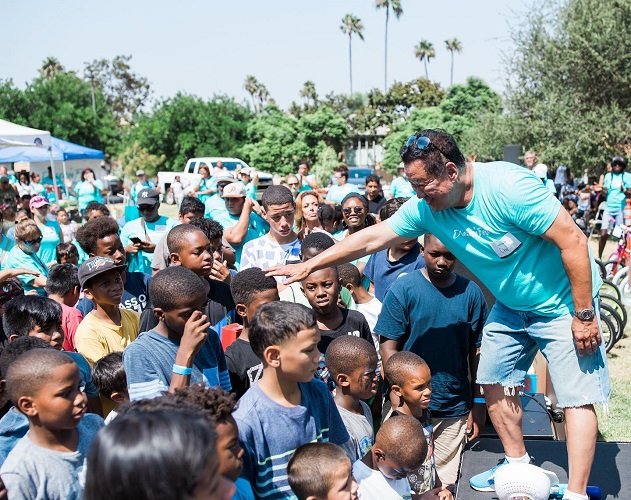 Furthermore, Pastor Ché Ahn, himself, is dedicating the next two months to travel to ten battleground states, where he will be speaking at churches and other public venues. "God has really put this on my heart, and with everything that is going on, I believe it's going to make an extreme impact on this country moving forward," he said passionately. "We have to work towards building families, strengthening our father-mother-child relationships, and reworking the way we see children: who are always blessings and never burdens."
Pastor Ché kicks off his campaign in Michigan with confirmed dates in the next couple of weeks.
September 9, 2020
1RACE4LIFE leaders meeting
Time: 11:00 am EST
Host: Pastors Randy and Deborah O'Dell (HIM Pastors)
Host Church: Freedom Gateway Center, 31590 Grand River Ave., Farmington, MI 48336
https://www.freedomgatewaycenter.com/
September 11, 2020
1RACE4LIFE
Time: 11:00 am EST
Host: Apostle Bill Bolin
Host Church: FloodGate Church, 1623 S Old US 23, Brighton, MI 48114
https://floodgatechurch.com/
Harvest Rock Church is championing the pro-life movement and re-instilling morality and Biblical values in the country while simultaneously repairing the American social fabric, which has been badly frayed by distrust and partisanship. "The way we are going to change society is through Godly families," says Pastor Ché Ahn, "I believe that healthy families are foundational to a healthy society."